Curious as to why so many deferrals and flat out rejections in this year's early round?
Everyone thought they had a chance at a top-top school this year (what we've been calling a bit of COVID Confidence) but many admission offices are not playing the same game as in past years. Fewer legacy favors, a greater emphasis on applicants from diverse backgrounds, and yes, huge surges in app numbers have made it a tough early round.
Best pieces of general advice?
Play your cards right with a smart ED 2 choice and broaden your list for RD — it does not get easier to get in during later rounds!
Avoid making the same mistakes twice: have someone (like us!) provide a ding report so you can fix application errors, improve essays, and submit better apps in RD/ED2.
Don't stop after you press submit. More on this in a later post…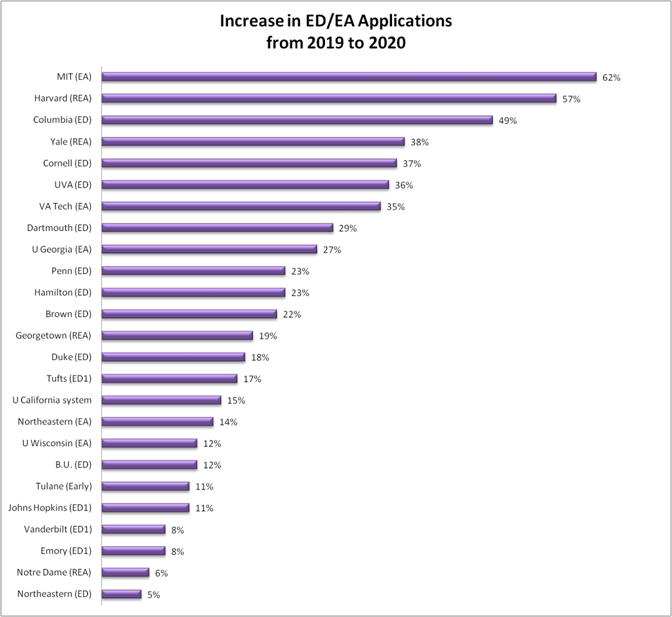 Stats via IECA listserve compiled by JRA.
*Stay in the know! Subscribe*