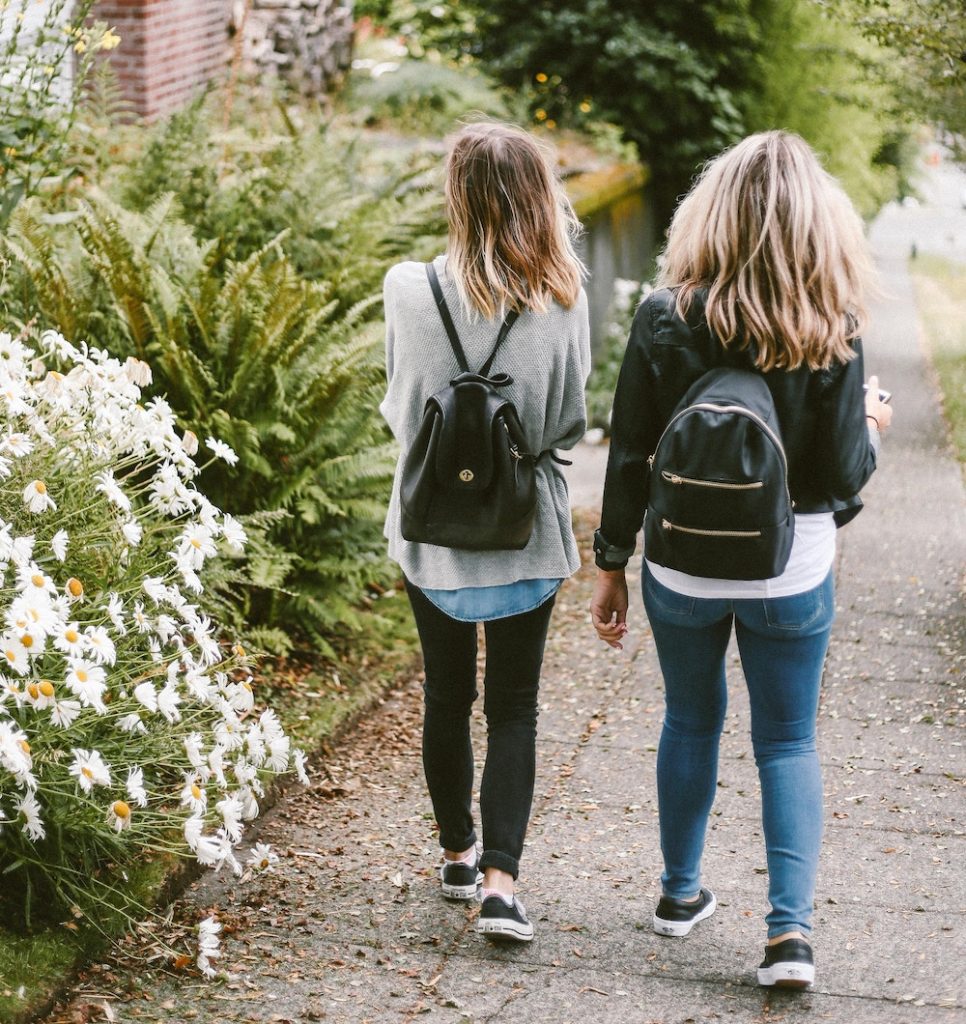 The school year is almost here! Enjoy the final few weeks of summer. And, if you are a rising senior and want to make the most of August (this means completing applications!) contact us! We can help you head back to school with a long list of college application items checked off your to-do list.
Here's what should be on your radar this month:
Seniors
The Common App refresh is complete. If you have not done so already, register for the Common App (www.

commonapp

.org) and other school-specific applications as per your list (for example, the University of California), and fill them out.
Continue to complete essays!!!

Senior year fall grades count. The more you complete before you go back to school, the more time you should have for your coursework.

Continue to visit colleges and connect with students, faculty, and staff.

Remember to interview where applicable and take lots of notes. The information you gather is often perfect material for supplemental "Why School" essays and interest letters after you apply!

Begin to finalize your college list.

It's important to know which colleges you'll be applying to so you can a) work on essays and b) finalize application strategy (when you will apply and where). Will you be applying early action? Early decision? Do you have an ED II school in the mix (you should instead of relying on RD)? If you still have tests to take in August, September, or October, confirm your EA schools and work on those apps.

Touch base with the teachers writing your letters of recommendation

. They will be very busy once school starts; be proactive and drop them a note now reiterating your thanks, as well as letting them know when you plan to submit your first apps (this can be far in advance of actual deadlines, for example, in September if testing is complete). 
Juniors
If you haven't done so already, schedule a meeting to discuss your 11th-grade game plan with your guidance counselor. Your counselor will write you a letter of recommendation for college, so make an effort to get to know them and for them to get to know you.
This year, try to get more involved with 1-2 main extracurricular activities (bonus if these support your academic interest). Look for leadership opportunities, but also keep in mind demonstrating leadership goes beyond leading a club or team. Consider activities outside of school as well.
Now is the time to plan the rest of junior year in terms of testing. When will you take the ACT or SAT? Will you need SAT Subject Tests? How many and which ones? When might you take them? Have you started formal test prep? Please contact us if you would like suggestions for tutors and other prep resources. Now is the time to start test prep!
Once you have some test scores, come up with a preliminary college list, so you can…
Begin to visit the websites of the schools you are interested in. Explore the admissions and academics pages. Start to think about your major of interest and how the activities you are involved in support it. You 100% should be exploring your academic interests outside of your coursework.
Fall is a great time to visit colleges and engage in extended research and outreach. Over the years, I have found that students who take these "extra steps" consistently get into their top schools…and many more.
Sophomores & Freshmen
An impressive academic record is the most important admissions factor for the majority of colleges. A rigorous course schedule that is in line with your strengths can help demonstrate intellectual curiosity, a willingness to challenge yourself, and that you are comfortable with hard work. Your number one priority this year should be your grades!
If you haven't done so already, get involved in activities inside and outside of school. Seek out opportunities to develop leadership roles. Depth, not breadth of experience, is key. Most colleges prefer to see fewer activities, but ones that really interest you, where you are involved in a significant way. Evidence of leadership, initiative, commitment, and meaningful engagement is important. You may also want to consider an internship, research position, job shadowing opportunity or part-time employment in an area that interests you. Starting your own club, website, or community service project are also lovely options, but keep in mind you don't need to do it all.
Schedule a meeting to discuss your high school game plan with your counselor. Your counselor will write you a letter of recommendation when it comes time to apply to college, so make an effort to get to know them and for them to get to know you.
One of the most significant factors in a strong performance on the verbal portions of the SAT and the ACT is independent reading. Enhancing your skills during high school will not only help you perform better on college entrance exams, but it will also prepare you for success in college and beyond. Regular reading of articles and editorials (e.g., New York Times, Wall Street Journal, The Economist) in addition to studying vocabulary lists and signing up for "Word/Article/SAT Question of the Day" can have a significant positive impact.
Many schools allow 10th graders to take a practice PSAT.  The experience of taking the PSAT as a sophomore will give you a sense of what to expect on future exams. However, don't feel like you need to study for this test. It is just practice!