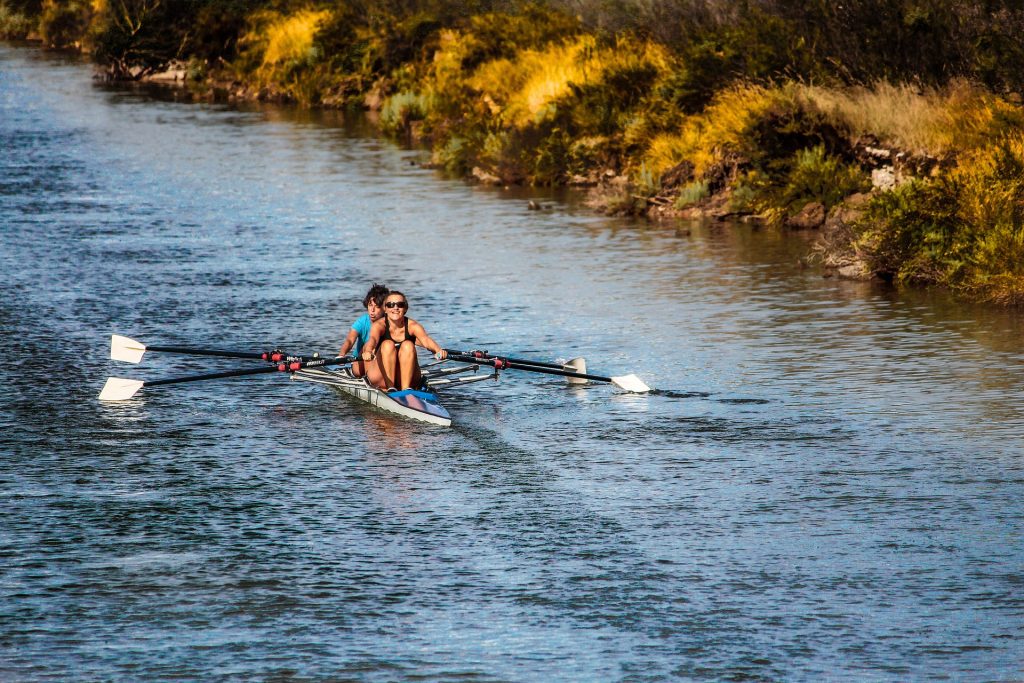 I was an athlete growing up. I played a sport every season, but I eventually decided to play just one at a very high level. I never thought about whether it would help me get into college until I was in high school and was winding down competing nationally and internationally. Given the very little that my high school counselor knew about recruiting and the fact that the sport I played was not one that many students were recruited to play (in 2001), it ended up being something that differentiated me but not something that got me into college.
Fast forward almost 20 years, and I want to save all of the athletes out there a little bit of trouble; I want to dispel some myths around playing sports in high school. And this is not based on my experience alone, but the experience of many students I have worked with and the experiences of my colleagues.
Before I get into it, please note: I love sports! I hike, I bike, I snowboard, and I know how amazing they are for the mind, body, and soul—but this post is not about that. It is about whether or not sports help students who are not getting recruited get into college.
Let me outline a few common examples.
Example 1: I was trying to get recruited, but I ultimately was not. The coach knows me and says she will put a good word in with admissions, so this means I am getting in, right?
No. If you are not recruited, you are not recruited. Will coach put in a good word for you? Maybe. But you won't ever know and should not bank on it because in many cases it either does not happen or does not move the needle.
On the positive side….after going through the recruiting process you likely have been to campus a few times, and, hopefully, have gotten to know the school's offerings and culture better than other applicants. You can use this to your advantage in the admissions process as you write your essays as well when you interview (if an interview is offered).
Example 2: My son loves sports and 90% of his extracurricular time is spent playing sports. He is a devoted player, coach, and even the captain of a team at his high school. He is not getting recruited, but his commitment to sports will be a differentiator as will his leadership, right?
No. Colleges give preferential treatment to recruited athletes only. High school student-athletes who are not getting recruited get no significant bonus points for playing a sport or even captaining a team.
On the positive side….you have shown commitment to an activity or a set of activities over time and have some leadership to highlight. You can and should highlight leadership skills wherever applicable, and even try to translate the skills you gained in a sports leadership role to different activities (academic if possible) in which you hope to participate in college. You can do this is via your essays. This is just one way to spin the experience to be highly received by college admissions officers. Focus not on the playing of the actual sport but what you gained from it and how that is transferable to other activities in college, or how it helped you grow as a person.
Example 3: My parents told me that colleges want well-rounded applicants and that playing a sport is one way to appear more well-rounded. I have to play even if I hate sports, right?
No. Sports are super time-consuming and tend to detract from academics for many students. They do not help much unless you are getting recruited (see above!). Also, and most importantly, if you do not like sports do not play sports! Do what you love, please do not waste time on activities that do not really interest you.
On the positive side….your parents care a lot about you and are just looking out for your college admissions related wellbeing! Give them a pass on this one, share this post, and explain to them that you will have more time for homework (or something else they will like to hear), and exploring your other curiosities and the extracurricular activities that are meaningful to you—a win-win!
The bottom line is sports only significantly help students get into college if they are recruited or have high potential as a walk on. If you are going to possibly be recruited, you will know fairly early on in high school if you are on that path.
*Stay in the know! Subscribe for news, tips, and advice*