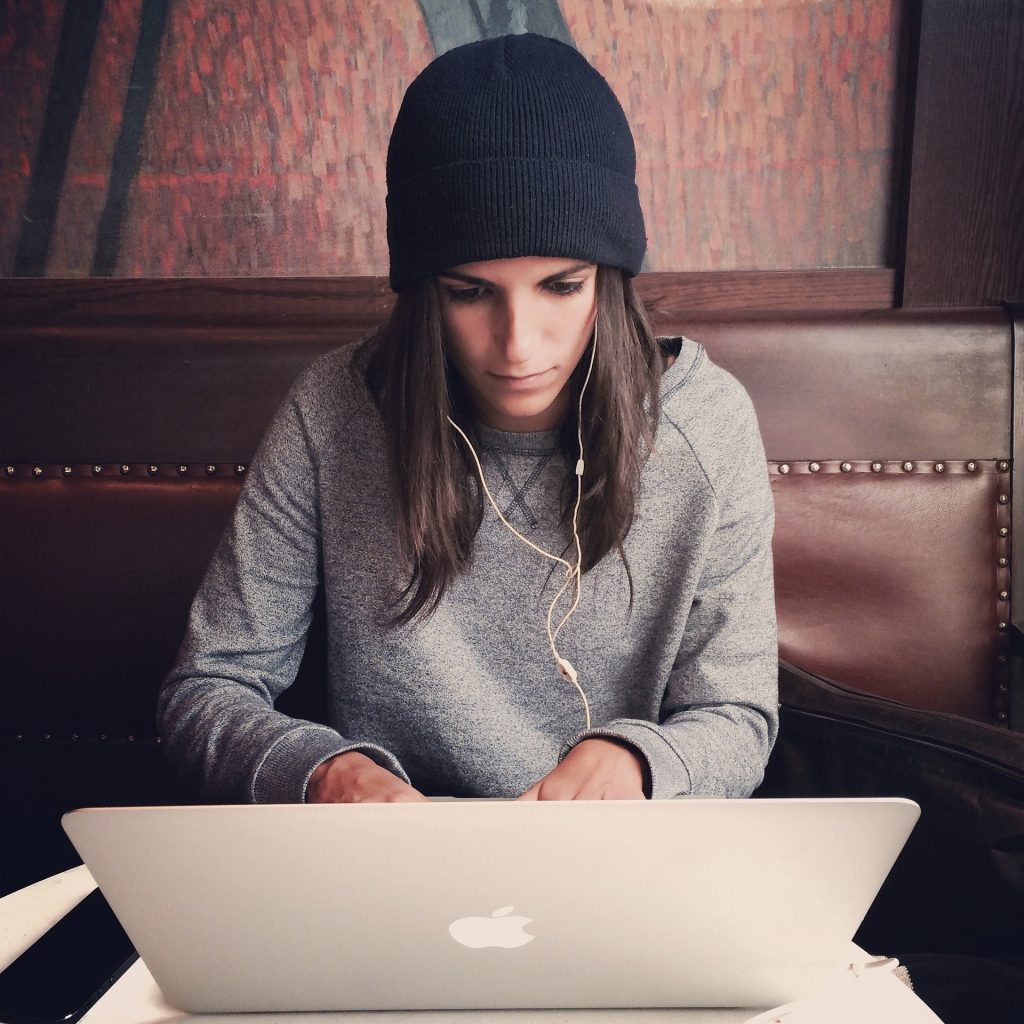 Subtitle: For when you can't get to campus or want to go beyond what a traditional campus visit can provide!
The in-person campus tour is not the be-all-end-all of college research. Neither is that gigantic Fiske guide, College Confidential (that site is horribly stress-inducing please stay away from it, same with Reddit), or what your older sibling told you based on findings from their college search process. From my experience, most college research can take place from the comfort of your own home, but it takes time and effort. And planning, a little bit of starting early and planning!
College/University Websites
Read the websites of the schools on your list, and not just the admissions and financial aid pages. I would read those—but for the purpose of understanding how to apply, not why to apply. Unless it is one of the admissions office/officer's blogs that I talk about here; those might help you see why you'd want to attend. If class visits are offered those can be very informative, but you'd need to get to campus to attend. I will talk more about how you can get a look at a college's classrooms and student life later in this post.
I suggest starting with the pages of the department in which you hope to study (or think you might hope to study). What does the curriculum look like? How many and what type of classes are offered? Are there affiliated clubs, events, other special programs of interest? Find a faculty member who is undertaking research in your area of interest and reach out to them with three or four questions you have about the program or their research that you can't find answers to online. If they are unable to speak to you, ask if they can suggest someone else who might be able to help. Can't get through to any faculty members? Contact the department's administrative assistant or department coordinator and see if they can help you make an initial connection. For example, here you can find the contact info for the program coordinator of Penn's Department of Psychology. If not, ask your regional rep to help you get this information.
I also suggest pinpointing two or three clubs you might want to join. See if you can connect with a current student or faculty lead within each to learn more. Most clubs general admin contact info is posted online. Here is the contact info for Fordham's Finance Society, as well as a zillion contacts for USC student clubs.
Lastly, you might want to get a sense of what the campus looks like, and can do so via a virtual tour if you can't go in person. Many colleges provide virtual tour options now. For example, here is one created by Santa Clara University in California.
CampusReel
Speaking of tours, whether you can get to campus in person or not, you will want to check out CampusReel for an insider look at the colleges and universities on your list. Real college students submit their own video clips that take you through a day in the life, dorms, dining halls, classrooms, and so on. For example, I enjoyed this video from a UC Santa Barbara student on what she wished she knew before she started. You will also get a pretty good sense of what the campus looks like in reality as the guides are not employees of the admissions office, and what you see is probably closer to what you will get compared to the virtual tour created by the school.
Coursera and edX
If you can't get to campus and glimpsing a school's academics firsthand is important to you (it should be!), then head over to Coursera and edX and sign up for a class. They are free, informative, and you might learn something, not to mention they give you an extra talking point (or ten) for application materials and the interviews if you have them.  You will definitely get a sense of what college-level courses entail, and I also see it as a way to demonstrate interest. A few courses I like and have had students take include:
Case Studies in Personalized Medicine
Terrorism and Counterterrorism
Local Alumni Groups
Don't know anyone who went to your dream school? Look no further than your local alumni group. If you are not sure your area has an alumni group just ask Google. I entered "NYU alumni club NJ" and got the link to info on the NJ group right away. You will be sending a cold email but I don't see anything wrong with that. You are showing interest in their alma mater. If someone is a member of their alumni group, they probably like to connect with people like you. You are demonstrating a desire above and beyond other prospective students to get to know the school, and they love their school! That is never a bad look. And if no one replies to you, at least you know you tried. If there is no local or even regional group where you live, try to one closest to you. Again, there is really no downside to trying to connect with alumni to learn more.
Social Media
Not the best way to get to know a school well, but some are not half bad. I follow quite a few schools on Instagram, and the "takeover" stories by admissions office staff and students can be insightful. I particularly like the UChicago and Barnard pages.
Everything above being said, if you have the opportunity to see a school in person or meet an admissions officer, regional representative, current student, faculty member, or alumni in person, take it! I wanted to present the suggestions here because not everyone can get to campus, and a standard campus visit alone is not a very good way to really get to know a school. If you believe in finding a school that is best matched with your goals for college (not just a school with a certain name, good sports team, etc.), the above outreach will help you figure out which school that might be—so time to get to work!
*Stay in the know! Subscribe for news, tips, and advice*