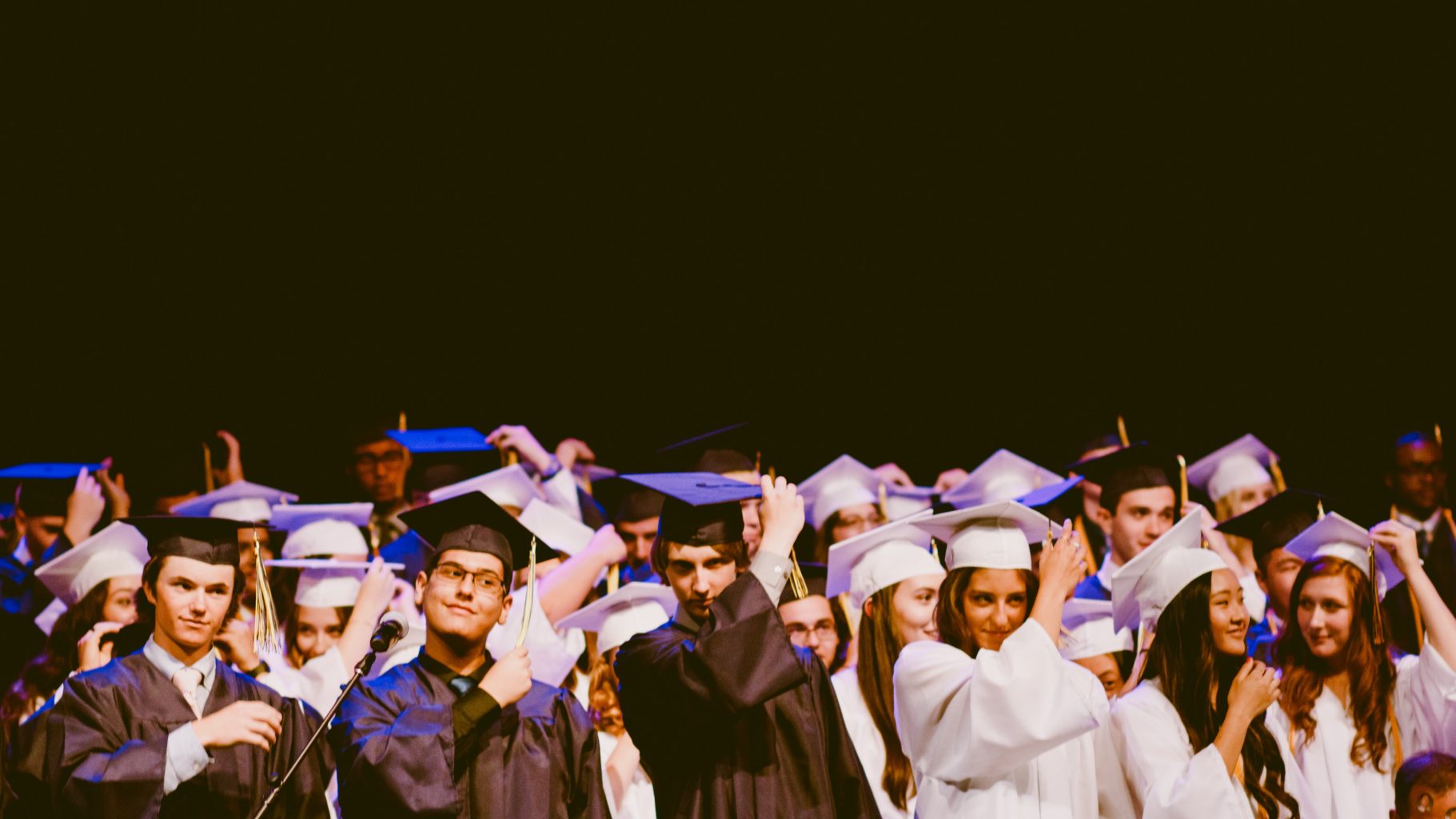 Wonderful article by Scott Jaschik on how one high school in Palo Alto—a community not unlike NYC and the metro area—is taking a small but mighty stand against the toxic culture created around college admissions. The conversations taking place at this high school should be and thankfully are taking place at others around the country, and I am hopeful that more and more families will begin to see that there is so much more to the high school and college experience than where you go. It is it time for priorities to shift and for people to start getting real, and it has been time for a while now. Please give this one a read!
Fighting 'Toxic, Comparison-Driven Culture'
If you live in a certain kind of suburb, you know some of the ways that students and parents boast about getting into the "right" colleges. The casual references to planning for Cambridge or New Haven. The decals or bumper stickers on cars. The constant questions about "where is your son/daughter applying/going?" The process builds the kind of competitive environment that adds to student stress and leaves many feeling inadequate because their college goals don't include attending the most prestigious of institutions.
Then there is the college map, which at elite high schools is a feature of the end of the school year. A map of the United States shows all the places students will be off to in the fall. Students give permission to have their names linked to the map's locations, so everyone at elite colleges can learn how many are headed for the Ivies and which ones. At The Campanile, the student newspaper of Palo Alto High School, the map has been an annual tradition. The image above is from a few years ago (and we've cropped out the lists of student names and their college destinations). Palo Alto High School, located in the backyard of Stanford University, and attended by children of professors and Silicon Valley executives, year after year sends many students to what are considered the best colleges in the country.
This year, in the wake of the admissions scandal that has focused attention on parents who seem more focused on prestige (at any cost) than finding a good match between student and college, editors of The Campanile decided on a new approach. They killed the map.
"The Post-Paly Plans Map has historically been one of The Campanile's most highly anticipated pieces. Though its intended purpose was to celebrate the postgraduation plans of every senior, the reality is the map contributes to the toxic, comparison-driven culture at Paly," wrote the newspaper's five co-editors in chief in an editorial announcing the decision. (Paly is how they refer to their high school.)
"Our community fosters a college-centric mind-set, which erodes one's sense of value and can lead to students with less traditional plans feeling judged, embarrassed or underrepresented. This worldview sets the bar for achievement extremely high and punishes anyone who falls short. We believe the burden of improving Paly's environment falls on the students. If we don't shift how we talk and think about college, the culture will never improve. This is the reason we decided not to publish the map this year."
The editors surrounded their editorial with boxes in which some members of this year's senior class discussed their college choices — and among those sharing their stories were students who turned down more prestigious for less prestigious colleges.
Gila Winefeld wrote, "At Paly, there's kind of a norm of going to the 'best,' most selective college you can get into. Sometimes other factors that can be important like proximity to home and money fall to the wayside, but I realized a lot of those factors were important to me and my family … There were definitely some instances where people, even if they didn't say it straight to my face, implied that if you're a good student, why aren't you going to a 'better' college, a 'better' school. I had a few different options I was looking at and I had some more prestigious options so a lot of people were very shocked when I told them that I had decided … One person even asked me, 'Oh, do you not care at all?'"
Several students wrote of their pride at going to community college and the stigma associated with such a choice.
Bryan Kagiri wrote, "Personally, I think community college is a great, great plan. The stigma is that if you aren't going to a four-year people look down on you. I look at it the opposite way — if you're going to a two-year that means you're confident enough that you can help yourself out. I don't understand why there's such a negative view on community college, because I think it's a great idea financially and mentally for a senior."
Along with the student voices was that of Arne Lim, an alumnus who is mathematics instruction supervisor at the high school. He wrote that the admission scandal is "not a by-product, it is a direct product of believing you have to do whatever you can to get your kid into this school … We hate those [U.S. News and World Report] rankings here, we absolutely abhor those rankings. You will always hear … college is a match, it is not a reward."
Previous essays in The Campanile make clear that — whatever the sentiments of the editors of the newspaper — others at the school look down on those who deviate from the Ivy path.
"On college shirt day last year, a day that is intended to enable students to show pride for their post-high school plans, a student wore a Foothill College shirt with the words 'Sorry, Mom' written on the back. This message exemplifies the shame that many students planning on attending community college may feel due to the Paly's culture of excessive competition. Students should not be made to feel this way about their college choice," said one essay.
It continued, "The choice to enroll in a community college is often regarded as inferior in the broader Paly community due to a culture of intense competition. While it is rare for students attending community college to be explicitly shamed, the general attitude when one discloses that they are attending a community college is much less congratulatory than the attitude towards students who announce they will attend a more high-profile school."
For the editors in chief, the theme of college admissions as a corrupting influence — one they addressed in killing the map — is also something they have written about previously.
Last month, as news of the scandal spread, they wrote in another editorial:
"Throughout our time at Paly, we've witnessed — and, admittedly, sometimes contributed to — the ugliest parts of this culture. Paly fosters a goal-oriented student mind-set, and we often allowed this mind-set to dictate our own self-worth and our view of our peers. As seniors, we have emerged from the dark cloud of the college admissions process and have witnessed firsthand the way that it erodes one's sense of value and place," wrote the editors, Leyton Ho, Waverly Long, Kaylie Nguyen, Ethan Nissim and Ujwal Srivastava.
They added, "Frankly, no one can be blamed for valuing the glitz and glamour of a prestigious institution or high GPA. But there's more to being human than achievement — we think the drive for traditional measures of validation can force students to miss some of the most valuable lessons and experiences high school can offer."
Source: Inside Higher Ed
*Stay in the know! Subscribe for news, tips, and advice*