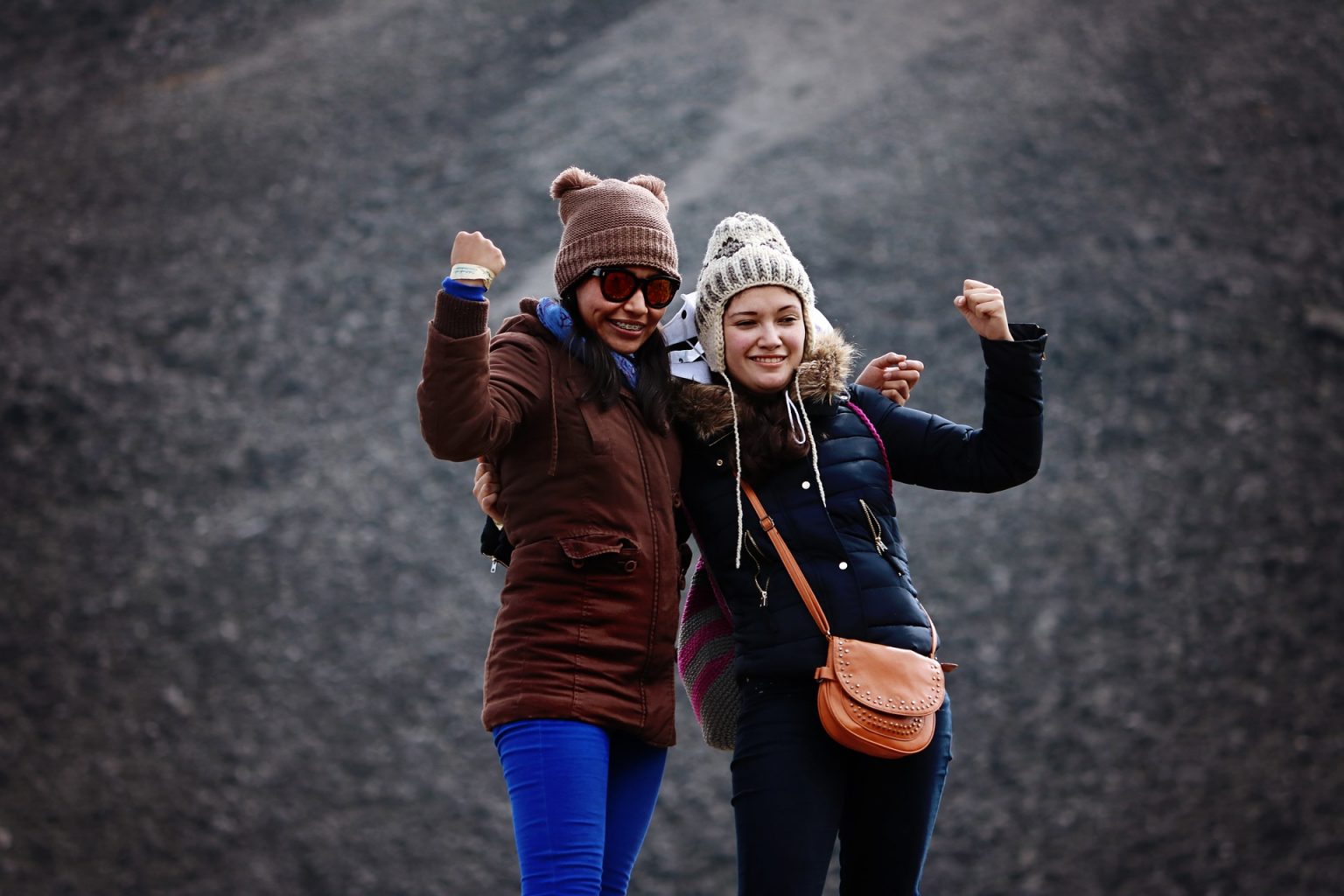 We've got new programs launching in 2020!  To stay up-to-date on program announcements, please subscribe.
The first is a collaboration with Strategy Girl. Please reach out via email or the contact form for more info.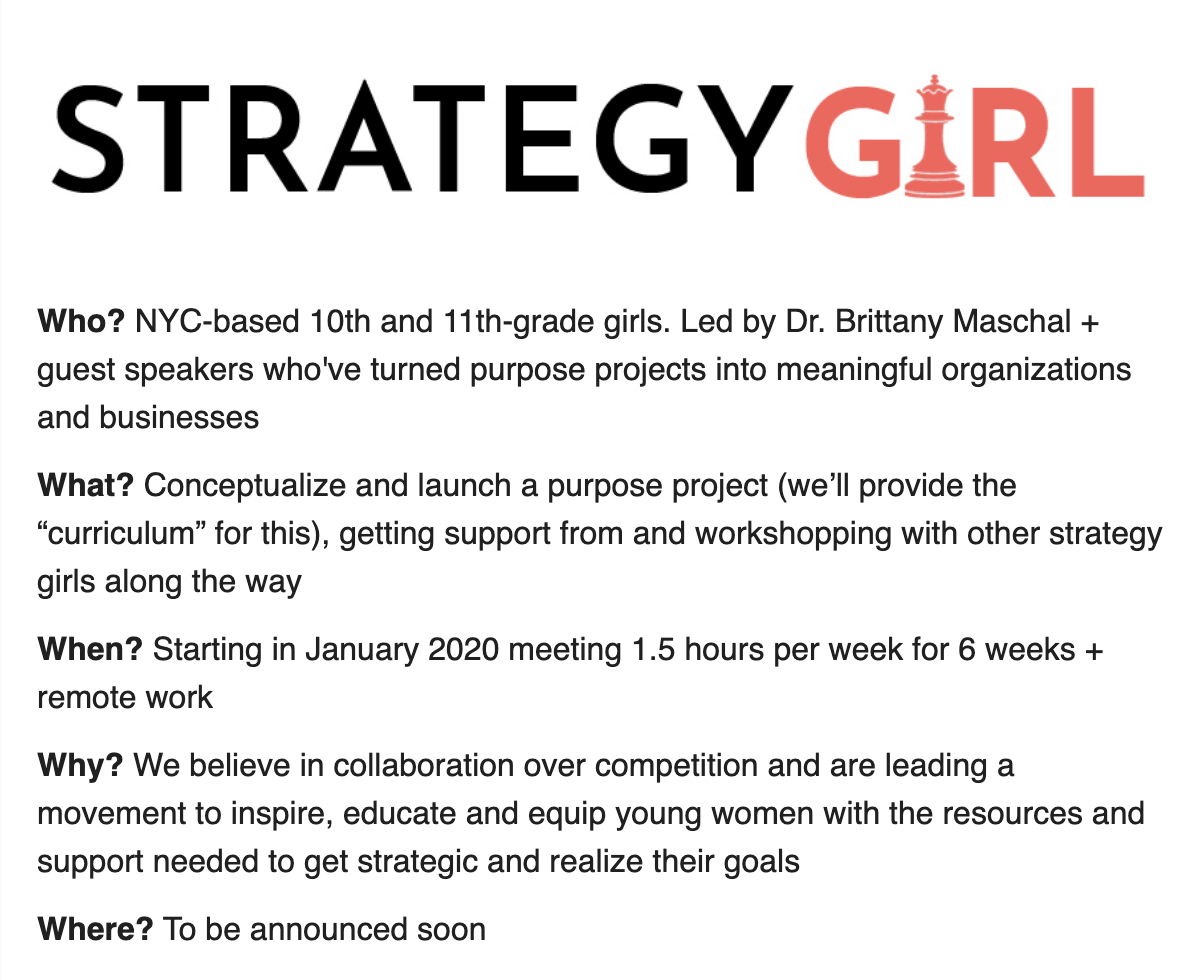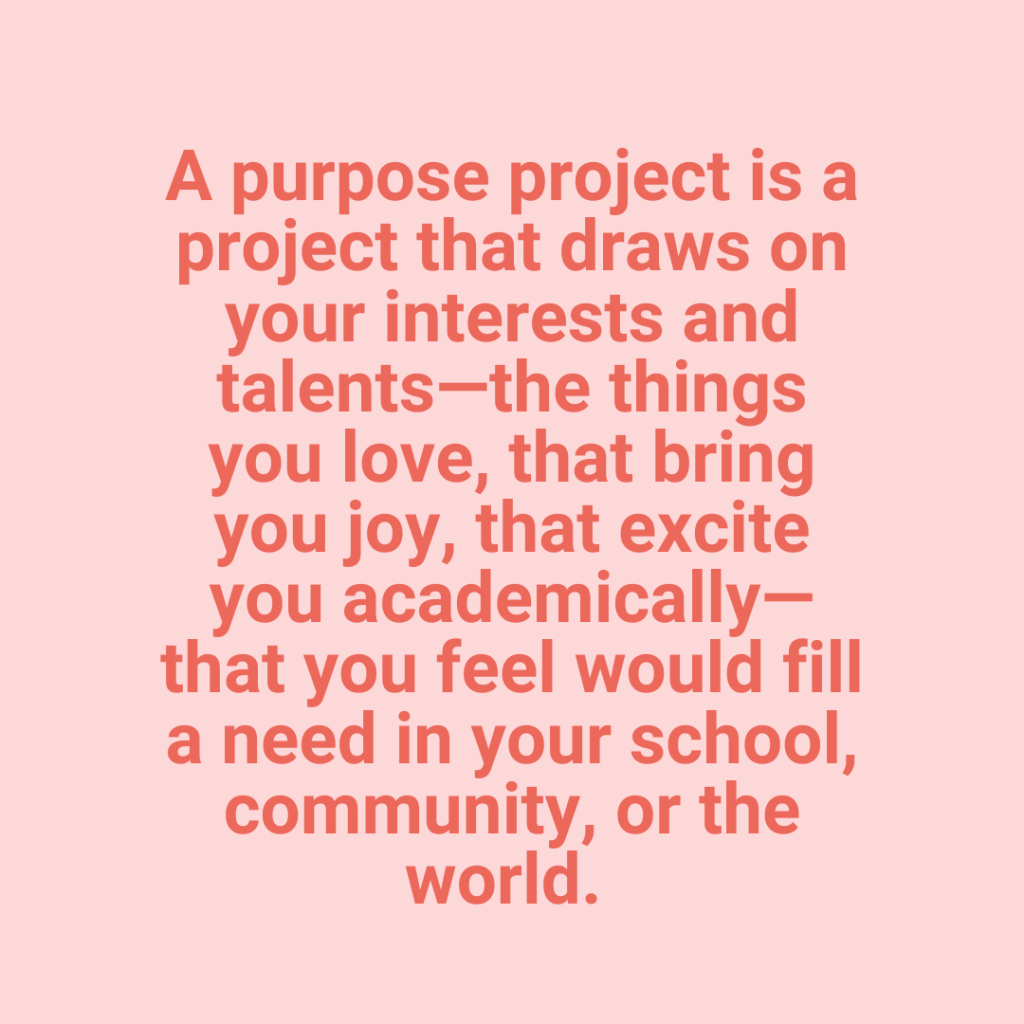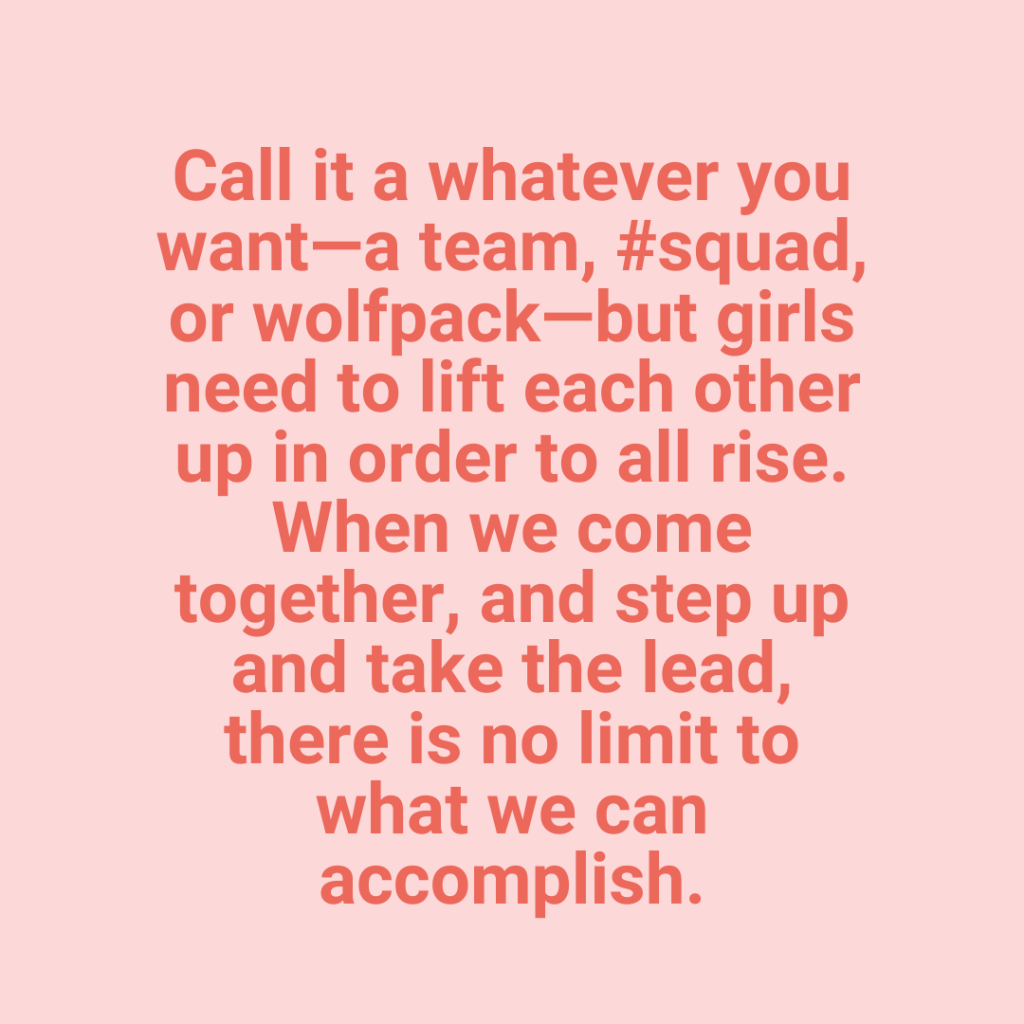 Not a girl in high school, or not located in NYC, but interested in pursuing a purpose project? Please email us!
For information about one-on-one college counseling, please visit this page.
*Stay in the know! Subscribe*