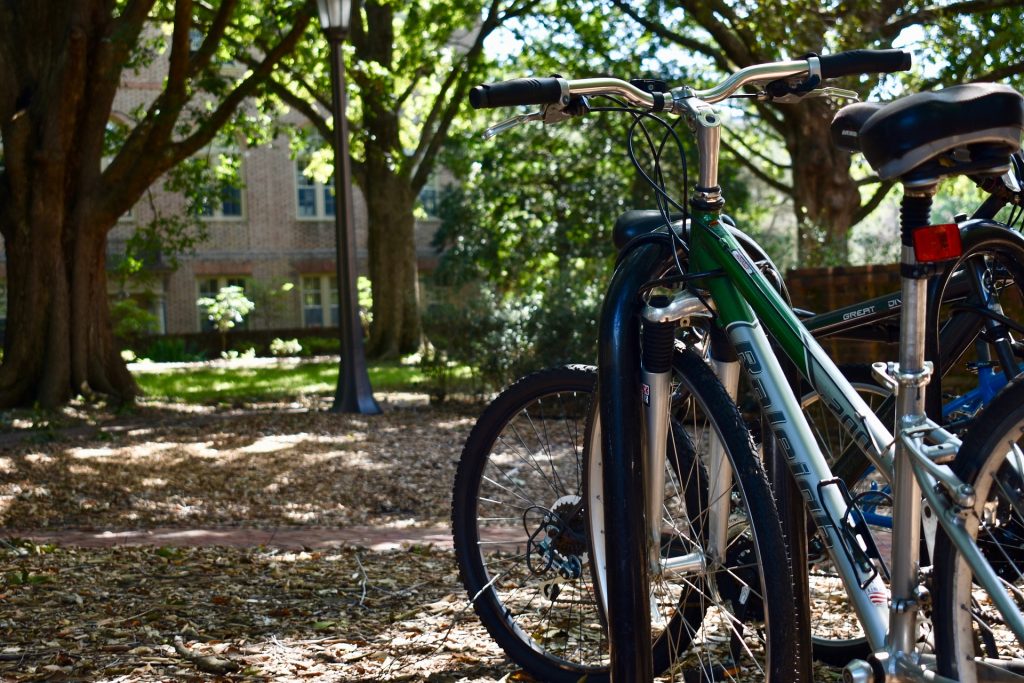 Repost! It is a bit long, but Lori Gottlieb's message is so important for families who are in or approaching the college search and application process. I encourage both parents and students to take 10 minutes to read the entire piece, but if you don't have time for the full read, here are the main takeaways: Parents, how you handle the application process sets the tone for how your child will respond to it.

You have the potential to turn a situation that your child would otherwise handle just fine into one that's not fine. The messages that you send

have

the potential to either prepare them for adulthood or hold them back much more than not being at an Ivy League school would.
Here is the full article:
My son is in the middle of the college application process. He has very good grades and very good SAT and ACT scores; he is an Eagle Scout and a captain of the cross-country team. He is also white, male, and upper-middle-class—and that is the problem. According to all of the statistics and reports, he should be accepted at Ivy League schools, but he has not been. He will eventually get into a "good" school, but it is my guess (based on what we are seeing with his peer group) that he will be overqualified for the school he ends up at.

He is very frustrated and very upset. How do you explain to a bright, eager boy that the system is rigged against him? For example, his twin brother, who has similar grades and an almost identical resume, is going to the U.S. Naval Academy, and his application process, though difficult, was smooth and straightforward —

Lisa, Mendham, NJ
---
Dear Lisa,
The college-admissions process has become so brutally intense in recent years that it can make anyone lose perspective, and I think that's what's happened here. Of course, you're not the only parent who sees her hardworking and accomplished child do everything "right," imagines him or her thriving at a particular school, and is frustrated when the child does not gain admission. But if you don't step back and look at the bigger picture, you'll be depriving your son of an education that will be far more valuable to him in the long run. So let's back up.
From the moment kids are born, they take their cues from the adults around them about how to respond to experiences in the world. For instance, when a toddler stumbles in the sandbox, the first thing she does is look at her parent for a signal. If the parent calmly says, "Whoops, you fell down," and then smiles reassuringly, the child will likely get the message that the fall was no big deal and get right back up. But if the adult looks alarmed, yells, "Oh, no! Are you okay?," and rushes over to check for injuries, the child may, in turn, become alarmed: Wait, am I okay? I thought I was okay, but maybe I'm not! Later, if the child doesn't get the lead in the school play—despite how talented this child may be—she'll also take her cue about what this means from the adults around her. If her parents say, "That's so unfair! Jane only got the part because the drama teacher is friends with her mom," or "Jane's parents are on the board," the girl might think, Yeah, this is so unfair. Jane's not nearly as talented as I am. The world is rigged. Why even try?
If, on the other hand, the parents say, "We know you really wanted the lead and we hear how disappointed you are. You worked so hard preparing for the audition. Maybe you'll get the lead the next time around, but meanwhile, the part you did get will be fun, too," their daughter may still be disappointed, but she'll be learning about resilience. She'll take in the message that sometimes we don't get what we want, even when we're qualified to have it. She'll learn that sometimes we might be really good at something, but someone else is even better. She'll learn that there's not just one thing that can be enjoyable or fulfilling, but many things—like acting in a play she loves, even if she's not the lead this time around. She'll learn that the world is not an all-or-nothing place, where you either succeed or fail. She'll learn that if she really wants something badly enough, she can try again another time and figure out what would increase her chances. She'll learn that even if Jane got the role mostly because of her talent but partly because the teacher (consciously or not) favored her, there will come a time when she, too, will get something—an award, a job—not only because of her talent, but also because of, say, the boss's strong relationship with the colleague who referred her, or the fact that they both grew up in the same town, and an equally qualified candidate will be rejected. 
The kid who learns these lessons early on will probably still be upset if, despite her stellar application, she doesn't get admitted to her top-choice school. But she won't walk through the world feeling as though there's a conspiracy going on, nor will she walk onto campus the first day of freshman year believing that she won't be challenged and that her peers are either similarly overqualified or simply beneath her. And if she does find that she's not getting what she wants at her very good but not Ivy League school, she will know she can talk to an adviser to see what opportunities might be available that she's not yet aware of, or even apply to transfer elsewhere. Either way, she won't spend her senior year of high school anticipating how unfulfilling her college experience will be, thereby creating a very unfortunate self-fulfilling prophecy.
So how do you explain to your son that the system is rigged against him? You say, "Son, the world is an unfair place and the system is rigged against you." And then you watch him grow into an angry, unfulfilled adult with a chip on his shoulder who will probably have grossly misguided ideas about women and people of color and his own value and worth and abilities. But if you'd like a better future for him, let me suggest the following. Start by getting more accurate information, such as the fact that it's extremely challenging to get into an elite college, and that the vast majority of applicants to these colleges have very high test scores, along with a stunning array of extracurricular activities and prestigious awards or honors. Dig deeper than anecdotal information and you'll discover that there isn't a reliable statistic or report out there that says that an applicant with very good grades and very good SAT and ACT scores who is also an Eagle Scout and a captain of the cross-country team "should" be admitted to a particular Ivy League school—regardless of gender, race, or ethnicity. Ask professionals in the admissions field, such as an experienced college-guidance counselor, whether a student with your son's resume who happens to be a woman of color might still be rejected from the school of her choice. You may be surprised by the answer.
Having this information might help you separate the reality from the reaction you're having, and this, in turn, will help you talk to your son in a more productive way about what is, for most families applying to top-tier schools, a grueling and anxiety-provoking process. Remember, he's taking his cues from you, so if you can view this from a more balanced perspective, so will he. Instead of coming from a place of outrage on his behalf, approach him from a place of curiosity and ask, "How are you doing with this college-application process?" Then listen to what his frustration is about. Is he getting the message (from you? his school? his friends?) that the name of his college defines his worth or is a statement about his intelligence? Does he believe that going to an Ivy League college leads to a better job or a better life or some kind of happiness he won't find at another very good school? 
Help to disabuse him of these faulty notions and explain to him that college is about the right fit, not the most prestigious name, and that no matter where he goes—including an Ivy League school—there will be students just like him, as well as students who are both more and less accomplished on paper, because colleges try to put together a group of outstanding people who will mesh well. Tell him that you have every confidence that he will choose, and be accepted into, a school where he meshes well and maybe even makes the friends he'll have for the rest of his life.
In other words, how you handle the application process sets the tone for how your son will respond to it. It's true that sometimes there isn't enough to go around—there 

are 

only so many leads in the school production, so many spots at a given college, and so many openings for a job someone really wants. At the same time, parents have the potential to turn a situation that their kids would otherwise handle just fine into one that's miserable. At that point, it's the parent creating the child's misery, not the situation. The messages parents send their kids

have

the potential to either prepare them for adulthood or hold them back much more than not being at an Ivy League school would ever do. You have a great opportunity right now to teach your son well.