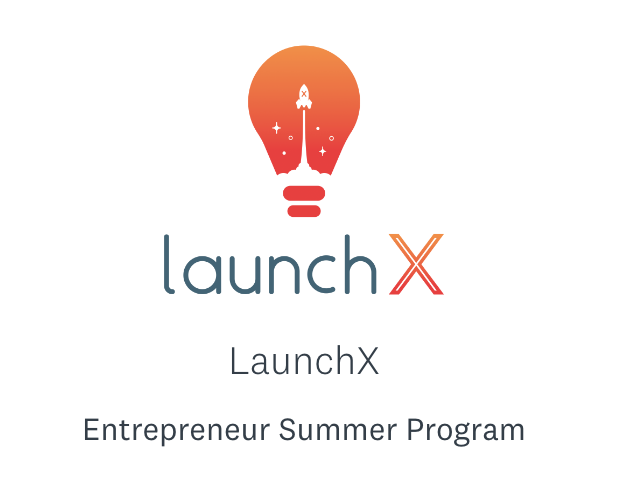 The Early Application Round is open! The LaunchX early application deadline is December 15, and this is your opportunity to be compared with a smaller pool of applicants.
If you didn't know already, LaunchX is a 4-week experience hosted at top universities around the United States. Students collaborate with other motivated and skilled peers to plan, design, and launch a real startup! In previous years, LaunchX has been held at the University of Michigan, Northwestern University, MIT, and the University of Pennsylvania.  The locations and dates for summer 2020 will be announced in January, though please note, you are applying to LaunchX, and not to a specific university location.
Unlike many other business programs, LaunchX focuses on entrepreneurship and getting real, meaningful results. Throughout the program, students are provided advisory boards and mentors with real-world experience, plus students learn from and engage with many industry experts in fields from product design to marketing strategy. "Launchies", as we like to call them, work together in an intensive and collaborative community to discover unique opportunities, conduct market research, prototype, user test, and more, finally culminating in Demo Day, where they showcase and demonstrate their hard work.
Wondering what the admissions committee looks for in a great applicant?  We've got you covered!  Check out this blog post where we've shared more about what matters to us.
Concerned about being able to afford the cost of the program if admitted?  We offer generous financial need to domestic admitted students!  Check out this post for more on last year's financial need, plus note that we offer application fee waivers with proof of financial need, and waive application fees to students who have applied previously!
Don't forget to check out our new Summer Program guide, filled with tons of super helpful information.
Additionally, make sure to follow and check the LaunchX Instagram page @launchxed. New this year, our interns will be hosting live Q and A sessions where you will be welcome to ask any questions you have about the LaunchX experience and application process.
*Stay in the know! Subscribe*