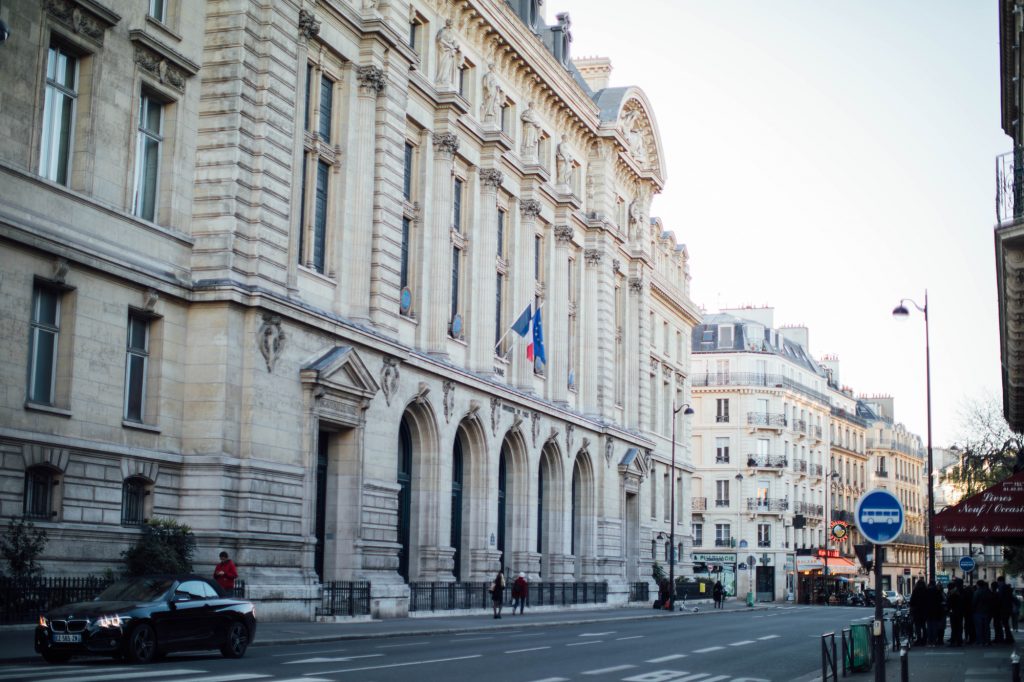 Seniors:
Once your applications have been submitted, be sure to track the status online to ensure schools received all of your application materials. Follow up with your school counselor ASAP if a school is missing your transcript or a letter of recommendation. Make sure you sent official test scores if required. Check your JUNK/SPAM email folder regularly (daily), so you do not miss correspondence from schools.
Do the schools on your list require midterm grade reports? Check requirements online and talk to your school counselor about having them sent to colleges as needed. Also, re-share your RD list and make sure they know to send docs accordingly and far in advance of deadlines.
It can be very difficult to write your essays and complete your applications from December 15 through January 1 because of the holidays, and…
It's always a good idea to submit apps two to four weeks ahead of RD/ED II deadlines as some schools have earlier than normal deadlines for scholarship or interview consideration.
Continue to prepare for interviews.
Juniors:
Grades from your junior year are incredibly important to college admissions officers. Study hard. If you need help, seek it out.
Meet with your school guidance counselor. They will write one of your letters of recommendation for college, and the letter will be much more personal if you know each other. Talk about your plans for this year and next year. Let them know about your preliminary college list, any visits you have scheduled, and your testing plan.
Now is the time to build your story for college. Have you gotten more involved with any of your extracurricular activities? Look for leadership opportunities in school and consider activities outside of school as well.
Visit the websites of the schools you are interested in. Explore the admissions and academics pages. Start to think about your major of interest and how your activities support this interest. If you are unsure about your major, keep exploring options. Don't forget: you should be exploring your interests outside of the classroom/school.
Some summer program applications will open over the next few months. Work on summer applications that are now open.
If you have not started compiling your resume, start drafting one over the holidays.
Think ahead to potentially starting your personal statement.
Sophomores & Freshmen:
An impressive academic record is the most important admissions factor at most colleges. How are your classes going? Are there any that have you thinking about possible fields of study (major/minor) in college?
Now is the time to build your story for college! Have you gotten more involved with any of your extracurricular activities? Have you thought about what you might want to major in? A great place to start exploring is Khan Academy: https://www.khanacademy.org.
One way that your "story" is conveyed in your app is through your resume, so start compiling one over the holidays.
Many 2019 summer program applications will open soon. Begin thinking about your plans for summer 2019 now so you can get ahead of deadlines and work on applications if needed.
Have a dream school? Check out their website to get a sense of what it takes to get admitted. For example, some schools require or highly recommend you take a language all four years of high school and, for certain majors, take a certain level of math. Some schools (although very few) require SAT Subject tests and depending on what classes you are currently taking, you might be able to take some as early as this June. In addition to looking into testing requirements, try to get a sense of what your target schools recommend your high school curriculum look like—then take a look at your curriculum to make sure you're on track to fulfill these recommendations/requirements.
A few more snaps (credit: Jake) from our recent trip to Paris and Sorbonne Université: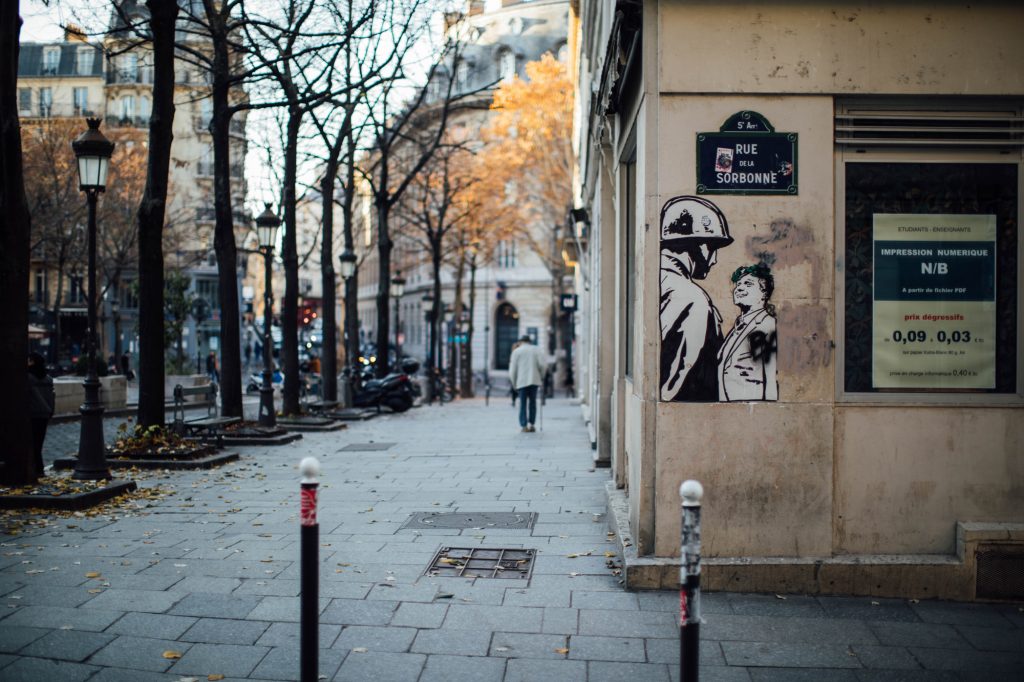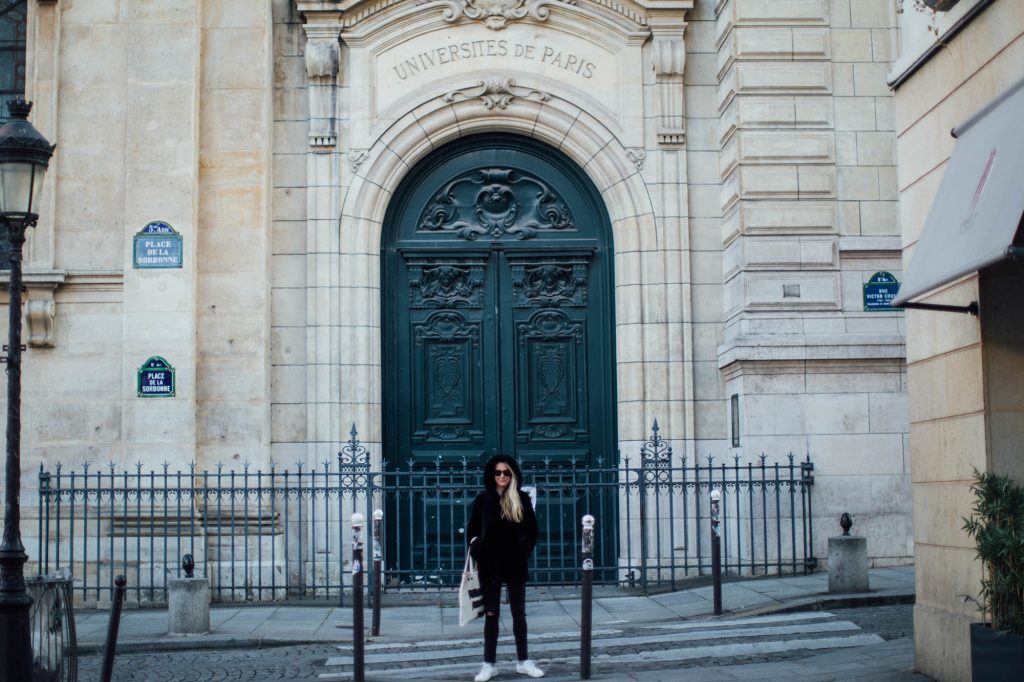 *Stay in the know! Subscribe for news, tips, and advice*