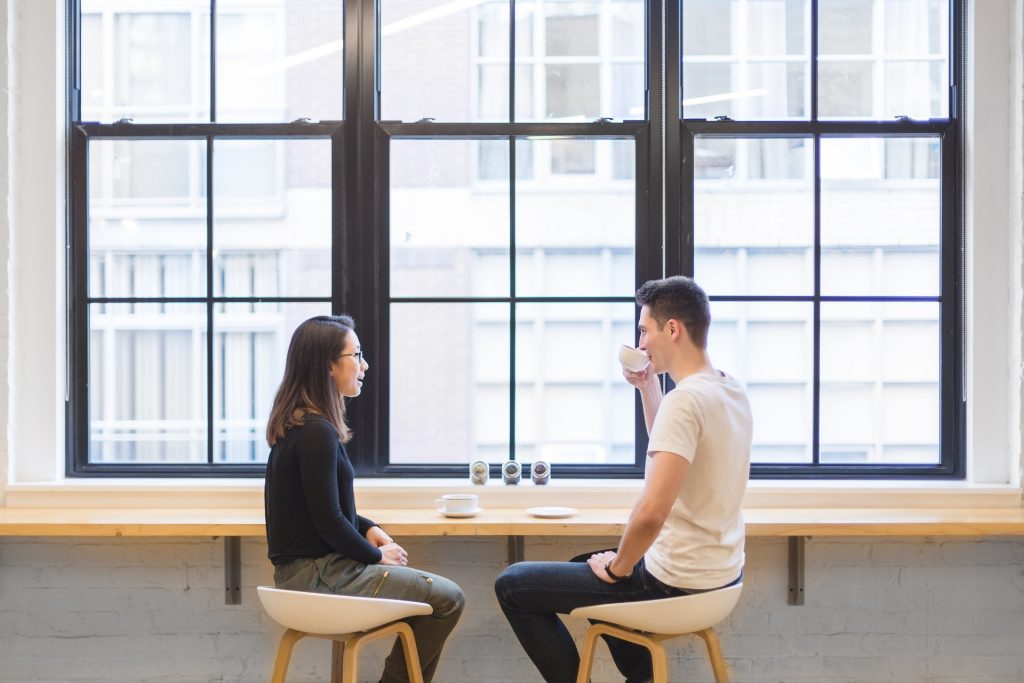 Not all colleges require interviews. In fact, many don't offer them. At schools that do, they are not always evaluative or even considered in the admissions process. That being said, I still suggest you interview if you can. Why? It is a way to demonstrate interest, learn more about the school, and help the school learn more about you. Sounds worth it to me! If you can't, don't worry about it.
College Kickstart compiled some helpful interview data regarding colleges that require or strongly recommend interviews, and how that interview is used (or not used) in the admissions process. Head over to their website to check it out!
Below, you will find some common interview questions. Practice with a parent or friend. Never go to an interview (even those that are not evaluative) unprepared!
High School Experience
Tell me a little bit about your high school.

Tell me about the courses you are taking currently.

Tell me about your favorite class(s) you have taken. Why was it your favorite?

Which class has been your least favorite? Why?

Which classes have been the most difficult (or most challenging)?

What subjects do you plan on studying at [school]?

What activities and/or classes have you taken related to that field?

What is your dream job?
Extracurricular Activities
What extra-curricular activities are you involved with? What do you like to do for fun (outside of the classroom)?

When you're not in class, studying, or doing homework, what do you do with your time (organized activities or things for fun)?

How did you get involved/started with ____ activity?

What activity is the most meaningful to you, and what is just the most fun?

What extra-curricular activities do you hope to be involved with in college?
College Expectations
What type of environment are you looking for in a college/university?

To what other colleges/universities are you applying?

How is the admissions process going for you?
University Specific
How did you become interested in [school]?

What do you find appealing about [school]?

Why do you think you [school] might be the right fit for you?

Do you know any students at [school]? Have you reached out to them to learn more about [school]?

If you had an opportunity to tell the Admissions Committee anything about yourself, what would it be? What would you want the Admissions Committee to know about you that may not come across on your application?

What have you learned about [school] that seems unusual or surprising?
Miscellaneous
Is there anything we haven't talked about that you wanted to discuss?

Apart from looking at colleges, how have you spent your high school summers?

How would your best friend describe you?

How would your teachers describe you?

If you had a year to do anything you want, what would it be and why?
*Stay in the know! Subscribe for news, tips, and advice*