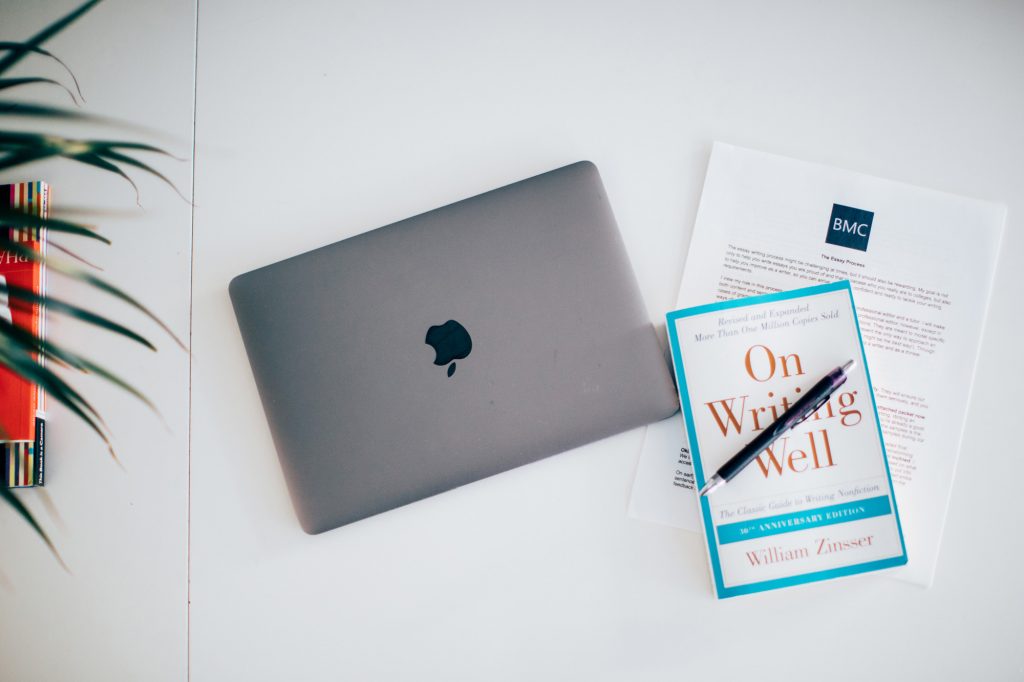 Some college and universities do not require any essays to submit an application. These schools do not care about essays.
Some college and universities only require a personal statement, but do not require any supplemental essays to apply. These schools care about essays.
Some college and universities require a personal statement and supplemental essays to apply. These schools really care about essays.
So, essays—aka your voice and personal story, not just your "numbers"—do matter if the schools you are applying to require essays as part of their application. Within these schools, there might be varying degrees of weight put on essays; some schools weight them with greater importance than others. Pro tip: instead of trying to figure who cares about them a lot and who cares about them a little, if they request them, consider them important and put effort into them.
Now, whether they are required or not, they do not matter as much as two other application components: your grades and your test scores (if applying to colleges that require test scores). If you are not in the ballpark with these two components, your essays won't matter that much. Beautiful prose won't negate a transcript of subpar grades or test scores that are far below a college's average scores.
Given the importance of essays, here are a few suggestions to keep in mind as you write the personal statement, taken straight from the FAQ we give our clients:
I am student body president/lacrosse team captain/editor of my school paper/founder of the Computer Science Club/president of the biggest community service effort at my school/insert something else super impressive here—I'm obviously going to write about that for my personal statement (PS), right?
Not necessarily. The reader needs to walk away from the essay having learned something about you that he/she can't glean from the rest of your application material, and we will actively discourage you from writing about any academic or extracurricular accomplishments that are already clearly communicated from your resume or the activities section of your application. There will be plenty of other ways to highlight these aspects of your profile, including your application data, resume, interviews, and supplemental essays and/or interest letters, where applicable. If you want to write about being student body president etc. because being president precipitated some serious personal crisis—then, yes, you might write about that. But if you want to write about being student body president because you think it looks "impressive" to colleges, we will steer you away. They will already be impressed by seeing it on your resume!
Should my PS relate to my intellectual interests and potential major?
Again, not necessarily. Cultural, literary or academic references (e.g., an intellectual or academic interest, connection to future major of study, etc.) can add to an essay, but if you have a compelling personal story, they are usually not needed.
What do you mean when you say "show, don't tell" or talk about "concrete" versus "abstract" language?
A personal essay like the PS should be written more like a short story or a novel than an academic essay. This means it should include vivid, descriptive, and concrete language. When I use the word concrete, I am talking about using specific details. An example of a specific and concrete sentence is: "I woke up at 6am to my phone blaring 'Come as You Are' by Nirvana. I'd had the same alarm for six years, and I still loved it." This is an exciting opening with interesting details that create a sense of a unique voice and personality and makes me want to keep reading.
An example of a non-concrete sentence on the same topic is: "I like to wake up early." This sentence doesn't give me any details and doesn't have much personality; I feel like anyone could have written in it. I'm less inclined to keep reading and already less disposed to like the essay.
An example of an abstract sentence is: "I need to be true to myself." The use of a conventional idiom makes the sentence boring and vague—what does it mean for you to be true to yourself, in whatever context you're discussing? I'm not sure. Again, I get the sense anyone could have written it.
A strong PS will need to strike a balance between concrete and abstract (but not cliché) language—between action and narrative (concrete) and reflection on that action (abstract).
And a few general tips for supplements:
What do I write my supplements about?
As with the personal statement, the best supplemental essays (or "supps" as we call them) provide the admissions committee with new insight into who you are. This doesn't mean you won't mention anything that's also on your resume; in fact, you often will be explicitly asked to do so. However, supps are not merely an opportunity to rehash your resume or the activities section of the Common Application. They are a place to go beyond the facts of what you did and when—a place to provide insight into your motivations for pursuing an interest, to discuss obstacles you've faced in the process, or even, potentially, to talk about why you quit. So, like the PS, they can be personal when at all possible. The supplemental essays are, above all, a chance for you to 'supplement' your personal statement with more information into who you are and what makes you tick. In addition, many provide the perfect platform to highlight your knowledge of—and demonstrated interest in—the school, which never hurts.
Since most are shorter than the personal statement, they will be much easier to write, right?
Many students believe short essays are easier to write than long essays, but in reality, they are much harder because they require you to choose your details wisely; you can't say everything you might want to say. We suggest you write long essays first not only because they tend to be easier to write, but also because you can recycle long essays whenever possible, and cut them down to work for shorter essays on the same or a similar prompt.
To conclude, essays matter. They are one area of your application that you have complete creative control over, and where you have the opportunity to possibly "wow" the admissions committee. No committee is typically wowed by a perfect GPA or set of perfect test scores—those are not uncommon anymore!
If you want 1:1 guidance to brainstorm for and then write the best personal statement and supplements possible, contact us for a free 30-minute consultation.
*Stay in the know! Subscribe for news, tips, and advice*