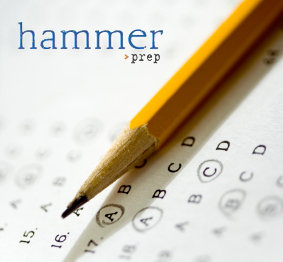 Guest post and needed reminder from the team at Hammer Prep in sunny San Diego. Check them out for all your tutoring needs. They work with students online, so you do not need to be located in SD to take advantage of all they have to offer!
Avoiding End of Year Burnout
The end of the year is always a hectic time, especially for juniors. Don't freak out! Here are some tips to help you get through all of the tests and tribulations that await you from April until June:
1. Set up your testing schedule.
You should make sure you have a clear calendar with everything scheduled in:
SAT or ACT test dates and fallback test dates
SAT subject tests if you need them (here is a list of schools that require SAT Subject Tests)
Final exams
AP exams
2. Don't stress over APs.
Notice the last item on the list above was AP exams. AP scores actually don't matter in college admissions, no matter what your teachers tell you. The only thing that DOES affect college admissions is your grades in the AP class. So do well on your final, but don't stress over the AP tests themselves.
3. Organize a To-Do list for summer. 
A lot of students fall into procrastination over the summer because they've had such a hard end of the year. Make sure you know what you have to do and when, or you risk having your senior year turn out just as hectic.
Do you want help with your college applications and essays?
Hammer Prep is running a college application workshop for the Common Application this summer. If you're interested in getting ahead, give them a call!  The workshop's expert guides (Brittany Maschal, Dan Elconin, and Emma Winsor Wood) can help you get everything set up so that your senior year goes smoothly with college applications.