Brittany Maschal Consulting serves clients locally throughout New York City and the tri-state area, and seamlessly across the country and around the globe via email, phone, and video chat (FaceTime, Skype, and WeChat).
Dr. Brittany Maschal, Founder/Director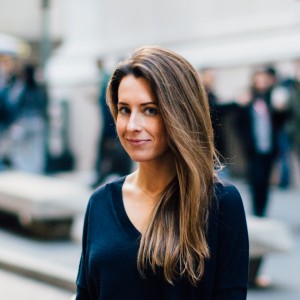 Approach to Counseling
My approach to counseling is simple: I provide applicants the guidance, resources, and support they need to successfully navigate the admissions process. I work hard to ensure they set realistic expectations and attainable goals, and I help them create the time and space needed to work smarter, not harder. Accomplishing these objectives places applicants in a position to be satisfied with their options and excited about the next step in their educational journey. Throughout the process, one of my main goals is also to help applicants parents stay calm, focused, and mindful. My coaching style isn't for everyone. I only work with applicants who want to work with me; who see me as a partner in their application process and value our relationship.
Experience 
Until 2012, I spent my professional career working in higher education, and held positions in admissions and student services at a number of  institutions including the University of Pennsylvania at Penn Law and The Wharton School; Princeton University (undergraduate) and the Woodrow Wilson School of Public and International Affairs; and the Johns Hopkins University-Paul H. Nitze School of Advanced International Studies (SAIS). I've also been invited to serve on admissions committees with American Councils for International Education and served as an alumni interviewer and admissions representative for the Graduate School of Education at the University of Pennsylvania. Today, I'm an active board member and Membership Director of the Penn GSE Education Alumni Association and an Associate member of the Independent Educational Consultants Association.
Education
I received my doctorate in higher education from the George Washington University in 2012. Prior, I attended the University of Pennsylvania for my master's, and the University of Vermont for my bachelor's degree—a degree I "hacked" and obtained in three years.
Take some time to learn more about college admissions counseling and Independent Educational Consultants (IEC's).

Brittany Maschal Consulting does not discriminate on the basis of race, religion, gender, citizenship, ethnic or national origin, age, disability, sexual orientation, gender identity or expression, in providing its services.
---